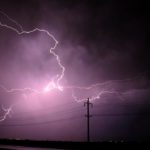 August 26, 2020 4:18 am

Comments Off

on UPS RBC Replacement Batteries

UPS, or uninterruptable power supply, is a necessity in today's digital world. It protects your sensitive laptop, desktop or home theater equipment from power surges, and gives you a few minutes to shut your system down correctly. Learn how to get the most protection by maintaining the batteries in your UPS.